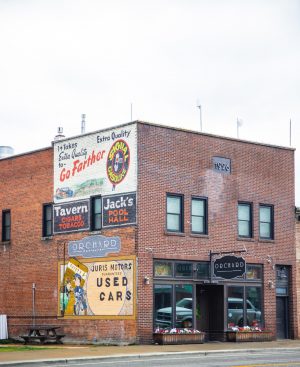 Façade and Beautification Grants Now Open
The application is now open for the Cle Elum Downtown Association's (CEDA) 2022 façade and beautification grant. The Association invites any downtown building or business owner to apply for matching grant funds for beautification projects in downtown Cle Elum in the "First Street Corridor," between Oakes Avenue and Peoh Avenue, extending north to 2nd Street and south to Railroad Street.
Last year CEDA was able to fund projects that enhanced and added murals to buildings downtown. Signage and fresh paint were applied to several storefronts bringing a new shine to their exterior. Project awards average $1,000 and are not to exceed $5,000 on a single project. The grant application closes on April 13th and can be found online at www.cleelumdowntown.com/grants, or interested applicants can contact Debbie at 509-433-7330. Grant decisions are made by the CEDA Design Committee. The façade and beautification grant is managed by the Cle Elum Downtown Association whose mission is to protect, promote, and preserve historic downtown Cle Elum.