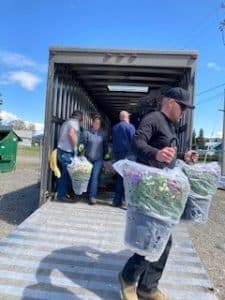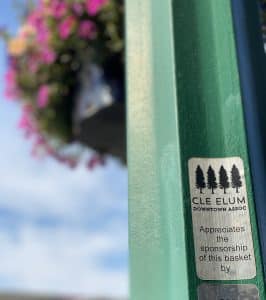 Did you see the stunning planters on the street and the overflowing hanging baskets last year? Want to see those again? You can help us by ADOPTING our hanging baskets and planters for only $100! By adopting a planter you will not only help beautify the downtown but we will put a sign up with your name, posts on social media, and the best part? We take care of everything!
---
Reserve your 12″ or 18″ hanging basket today, supplies are limited.


18″ Baskets – SOLD OUT




Don't have a green thumb? We've got you covered!

Adopt a basket or planter, in downtown Cle Elum today!
Thank you to all the businesses in Cle Elum who adopted a hanging basket in 2022! Your contributions all helped make our downtown streets look beautiful and "In Bloom!"